Hook & Ladder's Latest Editions – Breakfast 'Til Lunch!
Published on 5th February 2020
Made with low-fat milk or a choice of plant milks and drizzled with delicious honey, their organic porridge is a healthy start to a busy day!
Time for a coffee? Complimentary plant milk is available with your favourite brews at all Hook & Ladder cafés. Choose from almond milk, coconut milk, soya milk and oat milk.
Built on a foundation of smashed avocado & Irish sourdough bread, here's the Hot Flame Chicken sandwich at Hook & Ladder. Make your tastebuds tingle as the cajun spiced chicken mingles with the warmth of sriracha mayo.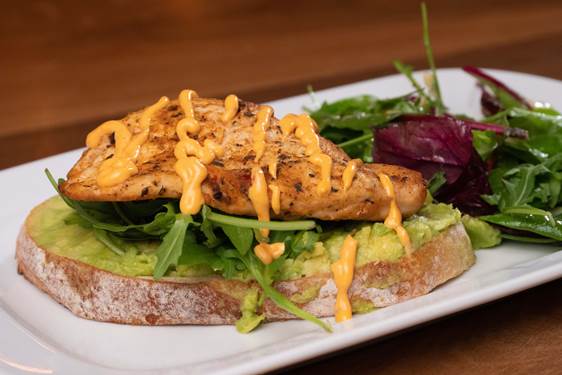 Here's Falafel & Hummus plate – a feast for both the eyes & the tastebuds!
Enjoy it this lunchtime at all Hook & Ladder cafés.
Get your protein boost this lunchtime with the Shine's Tuna Melt at Hook & Ladder!
It's a perfect combination of Irish-caught tuna and melted provolone cheese.